Repeat Realty is a Real Estate Brokerage specializing in the resale of Residential Real Estate in the North Texas area and surrounding Dallas / Fort Worth Metroplex. Our team of full-time Realtors seeks to assist those in need of buying, selling and/or leasing new construction and/or pre-existing homes. We can also help with commercial purchases, sale, or lease, as well as investment, property management, and more.
Opening in 2016, we have grown to nearly 40 local sales agents and staff. Our home office is located in the heart of "Old Town" Lewisville, TX, however, we service anywhere in the DFW Metroplex.
ZACH MOORE – Broker & Owner

Zach was born and raised in Lewisville, TX, and currently resides in Highland Village with his wife and two children. His family owns and operates a local construction company, where he learned the hard work it takes to build a home. While attending Midwestern State University as a Business major, Zach knew early on he had a passion for Real Estate. Unlike many Realtors today, he started right out of school, eager to learn and begin his career. Zach began selling Real Estate for a local firm in 2008 and quickly turned his passion into a sustainable business. He earned several honors including the "Top Salesperson of the Year" award multiple years. In 2015, Zach knew he needed to take his success in Real Estate to the next level. He obtained his Broker's License and opened his own firm, Repeat Realty. He is now hiring sales agents and training them using the same tools and techniques that have brought him success for many years.
817-455-3275 | Zach@RepeatRE.com 
DESIREE MOELLENKAMP – Office Manager & Relocation Director, Multi-Million Dollar Producer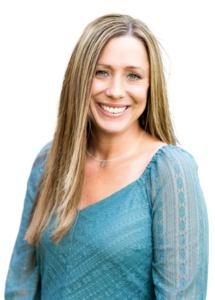 I have lived in the Lewisville/Highland Village area my whole life! I am a graduate of Lewisville High School. Go Farmers!! I am very familiar with the area and love living here! I have been married for 17  years to my high school sweetheart. We have two children, a daughter who is 12 years old, and a son who is 9 years old. We also have two beloved french bulldogs Gunner and Bentley! I love meeting new people, making new friends and forming life long relationships! I hope to be a light to others as I serve them and all of their Real Estate needs. I pride myself in being loyal, ethical, and hard working. I look forward to working hard for you!
TIMI GROGAN – ABR, SFR – Top Producer 2017, 2018, 2019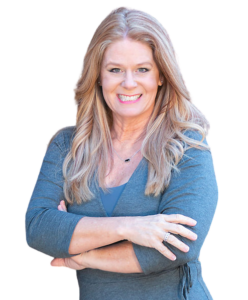 I have lived in Dallas/Fort Worth since the mid-80's and have extensive knowledge about the DFW area. As a graduate of the University of Texas at Dallas I've taken my passion for teaching and exceptional customer service into my career in real estate where taking care of my client(s) is my number one priority. I achieved a long-time goal of obtaining a broker's license in April of 2022 in addition to being an accredited buyer's agent and a designation in Short Sale and Foreclosures. Whether buying or selling in the DFW Metro you and your family will experience "Customer Service You Dream About" when you hire me as your Realtor®.
HAYDEN MOONEY – Multi-Million Dollar Producer, Top Producer 2017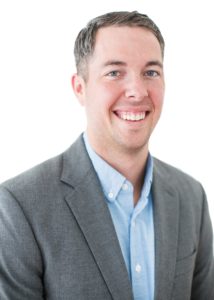 Hayden grew up in Flower Mound, and currently lives in Denton with his wife and three children. In addition to being a realtor, Hayden has also been a local firefighter for 11 years. Hayden has a passion for investment properties, and being the owner of multiple residential investment properties, he is well versed in the buying and selling of these properties. Along with this, Hayden also provides property management services for clients with homes in the Denton area.
KEVIA RAWLINSON – Rookie of the Year 2018, Top Producer 2021, Multi-Million Dollar Producer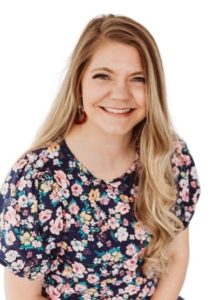 A native Texan, Kevia has spent most of her life in DFW. She grew up in Dallas, attended grade school in Lewisville, and went to college in Denton. She fell in love with HGTV in high school and knew from that time she would work in the housing industry. She pursued a career in Interior Design, working with new home builders and clients alike, creating beautiful homes full of character and charm; her eye for aesthetic affords her the ability to see the beauty and potential in all properties. Kevia is a natural people-pleaser. She's dedicated and detailed and genuinely enjoys helping people turn their house into a home. She currently lives in Lake Dallas with her husband Ryan (her life-long sweetheart!), their 2 young kiddos, Ella & Eli.
JESSICA RANA – Multi-Million Dollar Producer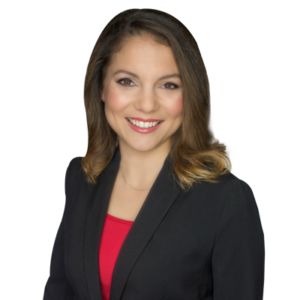 A native of North Texas, Jessica is ready and willing to help anyone in need of real estate assistance! Whether you're a first-time homebuyer or well versed in the market yourself, she is ready to put her expertise to use on your behalf!
HEATH WELLS – Top Producer 2016, 2017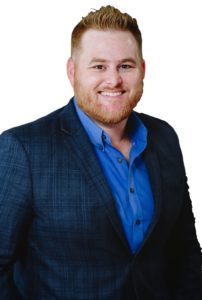 Heath Wells was born and raised in the Lewisville area. From generation to generation, Heath's family has been in Denton County since the late 1800's. His parents are very active in the community, his mother, Teresa is an assistant principal at Lewisville High and father, Kenneth pastor of Northview Baptist Church, which Heath attends. Heath is a 2006 graduate from Lewisville High School and furthered his education at the University of North Texas, majoring in Business, while apart of their football program. Heath has owned and operated Lonestar Lawn and Landscape since 2009.
STACY SIMON – Multi-Million Dollar Producer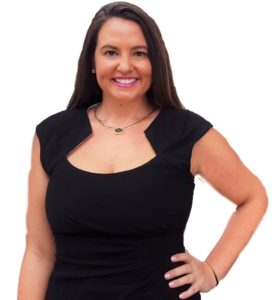 Stacy grew up in Dallas and later graduated from Lewisville High School. She continued her education and earned her Bachelor's degree from the University of North Texas. After graduating, she quickly moved back to the heart of Dallas where she lives today. Stacy is a former high school teacher that found her passion in real estate after purchasing her first home in Dallas. She is very familiar with Dallas whether it's high-rise living or single family homes in the many unique neighborhoods that Dallas has to offer. She loves connecting with people in order to perform a personalized search for each client.
CHASE KIRBY – Top Producer 2016, 2017, 2018, 2019, 2020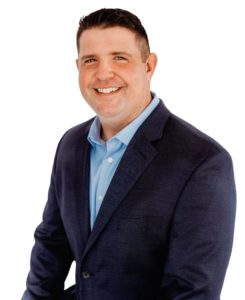 Chase was born and raised in Lewisville, and has remained in the North Texas area ever since. He has been in the construction industry for 14+ years. Chase has also been a local Firefighter/Paramedic for the past 9 years. As a Firefighter he has learned the importance of responding in a timely manner and making sure the job is done right. Together with his wife April, they have two sons, Hudson & Camden. They currently reside in Highland Village. Chase has always had a passion for Real Estate, buying and selling. He completed training to be a Real Estate agent in 2015 through Champions School of Real Estate. He is very excited about helping friends and family navigate this competitive market and find the home of their dreams! The goal of Repeat Realty is to develop a lifelong relationship with each client through repeat business by offering discounts for themselves, family and friends on future Real Estate transactions.
DENVER KEMERY – 
Top Producer 2016, 2019, 2020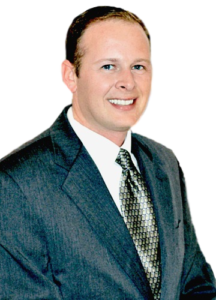 Denver is a top producing agent in his office and has been passionately selling real estate for 15 years in the DFW area. He is an expert in foreclosure and investment property. Before real estate Denver had a background of hospitality and restaurant management. He currently lives in Highland Village with his wife and children and in his free time he loves to travel across America in his R/V. Denver is also an experienced Relocation service agent, assisting corporate partners and their employees with their Real Estate needs.
214-732-2029 | Denver@DenverKemery.com
KATIE BROWN – Multi-Million Dollar Producer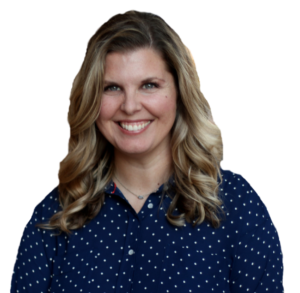 Katie grew up in the Lewisville/Flower Mound area and has also spent time living and working in Denton. As a 1996 graduate of Lewisville High, Texas A&M class of 2000, and currently living in Old Town, she has a passion for community and helping others with their real estate needs. With a 20 year career background in teaching throughout the communities of North Texas, she has a heart to build relationships, give back, and serve others.
WILL BROYLES – Multi-Million Dollar Producer

William was born in South Korea and moved to the United States as an infant with his Mother and Father. Will grew up in North Texas and attended Newman Smith High School. Will started his career as a real estate agent in July 2016 and joined Repeat Realty in February 2017. Will understands the demands of a large family and the home needs that come with it. From rentals to buying your dream home, Will can do it all. His attention to detail and strive for satisfaction makes him not only your realtor but your friend.
NANCY RHEA – Rookie of the Year 2019, Top Producer 2020, MVP 2021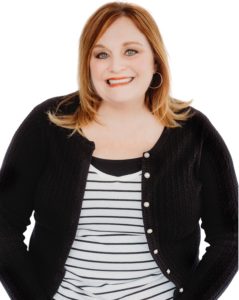 I am a native North Texan and UNT graduate. I currently live in Corinth with my husband of 13 years and our 3 boys. I'm passionate about real-estate and genuinely enjoy helping people navigate the buying/selling/leasing process!
972-632-6596 | Nancy@RepeatRE.com | 

www.NancyRhea.com
RANDI DUKES – Rookie of the Year 2020,
Top Producer 2021,
Multi-Million Dollar Producer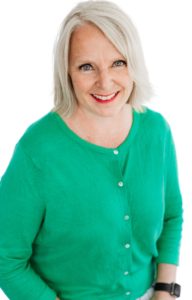 Randi, born and raised in Canada, is a transplanted Texan who loves living in this great state. She considers the Dallas Fort Worth metroplex to be the perfect blend of big city and southern charm. With five kids who have attended numerous schools and have played on all kinds of area sports teams, Randi has a unique perspective on community life in a big city. Her creative DIY and home improvement background helps Randi see the character and potential in a house and she loves helping others find or create their dream home.
AMY ARNOLD – Multi-Million Dollar Producer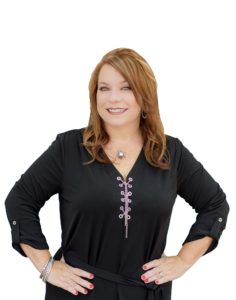 Amy was born and raised in Southern California and moved to Lewisville TX in 2006. Helping others has always been her first priority. Before her career in Real Estate, Amy was in Marketing and Business Development. She also spent several years in Emergency Medical Services as an EMT-Intermediate in CA. When she bought her first home in DFW, she noticed there was a tremendous need for truly sincere, caring, agents. She started her Real Estate career with REMAX where she gained experience helping clients in a variety of situations including relocation, estate sales, short sales, and more. Amy currently resides in Lewisville. She loves animals and has 3 rescue dogs and 2 cats. Amy is also an experienced Relocation service agent, assisting corporate partners and their employees with their Real Estate needs. She would love to help you with all of your Real Estate needs!
SAPIER LAM – RENE, AND GRI  – Multi-Million Dollar Producer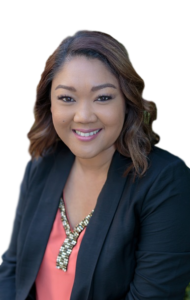 I was born and raised in Carrollton, TX, then got married and lived in Lewisville for about 10 years and now finally settling in Flower Mound, TX. Can you tell I love Texas! Helping buyers to find a home is so much more then just the house. It's the neighborhood, the community and the lifestyle we choose to live. My previous background in the mortgage industry of over 10 years has given me the wisdom and passion to help others walk through the process. As a homeowner myself, for over 10 years, I am able to help sellers and buyers feel confident and at ease when they are ready for the next chapter in their life whether it's to buy or sell!
STARRIA McLAUGHLIN – Top Producer 2020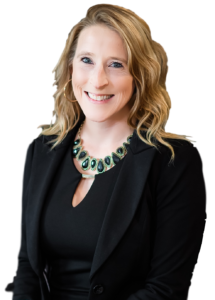 Prior to real estate I spent six years as a social worker for the mental health courts in Dallas County. My goal was to assist individuals who were on felony probation get reintegrated into society once they were released from jail. As a social worker, I learned how to help others get the answers they needed and become their advocate. Once I decided that I wanted to make a career change to real estate, I took the tools of compassion, patience, and advocating with me. I strive to make positive connections with others in my field and my goal is to make the real estate transaction as smooth and stress free as possible. What drives me to be a good realtor is watching the happiness on the faces of my buyers and sellers. I love seeing people find their dream home or start the next chapter in their life. Whether you are a first-time homebuyer or looking to sell your home, consider me as your realtor. I am here to help you through every step of the process.
PATRICK CASTEEL – Top Producer 2020,
2021

Patrick's roots are embedded in this great state. Born and raised in North Texas, he currently resides in Little Elm, in Denton County. He is married, has 2 kids and 2 dogs. The Casteel's are parishioners at St. Francis of Assisi in Frisco where they are involved in several ministries. His wife Veronica works for a pediatric office in Frisco. Patrick's 14+ years of construction and remodeling experience give him a keen eye for detail and value in real estate. He is an active real estate investor and keeps up with industry news and market trends. When it's time to relax, Patrick enjoys hunting, fishing, camping, watching his son play baseball and his daughters cheerleading competitions.
La'MARQUA FORD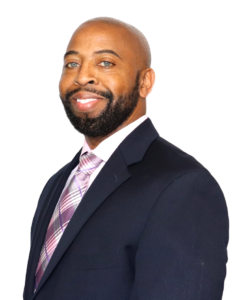 Marq has 20 years of mortgage experience ranging from originations, servicing, and default.  He was raised in the small town of Winona, TX and is a graduate of Gladewater High School.  He continued his education at Tyler Junior College and earned an associate's degree in Sociology.  Currently resides in Melissa, has a wife Chesney and 3 lovely daughters Jayla, Kaleigh, and Rhemy.   Marq began his career in the mortgage industry as a retail loan officer in 1999 for a company named The Associates in Tyler.  He later acquired his MLO license in which he held for 7+ years.  In 2008, he transitioned into mortgage operations after the housing crisis where he quickly became a subject matter expert in Loss Mitigation processes.  His expertise in this area earnes him the Excellence in Action Award from Fannie Mae.  Marq loves being a realtor and looks forward in assisting family and friends in owning the home of their dreams.  Marq's hobbies consist of drag racing motorcycles and he is also a DJ.
469-693-0798 | MarqFord@RepeatRE.com
STEPHEN STAMEY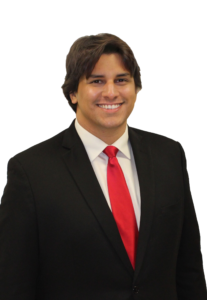 Stephen is ready to help you find the home of your dreams in the Metroplex!  He's a local guy raised in Lewisville, Texas and he attended Lewisville High School. He received a dual degree in Business Administration and Accounting from Northwestern State University in Louisiana where he also played football. Stephen's professional background is in accounting and he is eager to be out in the community following his passion to help others.
KOUSHAL PARIKH –
Multi-Million Dollar Producer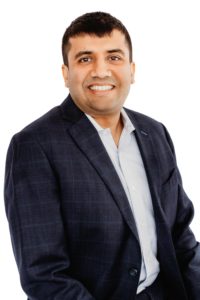 Buying a home is the start of a new journey and can be both exciting and overwhelming. Koushal takes the time to understand what kind of home you are looking for and works hard to ensure your specific needs and desires are met. Koushal is ready to take you on your home buying journey – your dream home awaits!! 
347-860-4629 | Kparikhrealestate@gmail.com |

www.kparikhrealtor.com
WILLIAM WHITTEN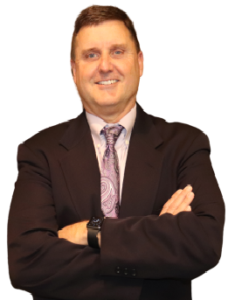 I grew up in the DFW area and graduated from Nimitz High School in Irving. I've spent 30 years in the family construction business doing both residential and commercial construction throughout the North Texas Area. After climbing the ranks from labor through upper level management, I've done all the hard work and I know what it means to get your hands dirty to get the job done quickly and correctly. This path has also taught me that customer service is everything. Taking care of the client propels you to the top of the list when they need assistance and fosters Repeat business. My beautiful wife, Fleur & I have been married for 18 years and have 3 wonderful kids. Gabrielle 15, Fletcher 11, and PJ 9. Real estate is a passion that allows me to help people achieve their dream.
214-707-2708 | WilliamWhitten@RepeatRe.com
JAY JOHNSON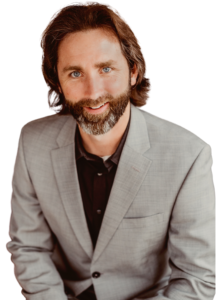 Jay grew up in the state of Georgia and currently resides in Corinth, Texas with his wife and 3 children. Jay is an experienced real estate agent and holds licenses in 3 states including the great state of Texas. After growing up in Georgia, Jay went to Columbia International University in Columbia, South Carolina to earn a B.S. in Youth Ministry.
Jay's love for selling real estate developed out of a passion for life coaching along with experience in construction and building. What Jay loves most about being a REALTOR® is the process of walking with clients through the beginning stages of selling or buying real estate and advocating for them all the way to the closing table. Jay is committed to serving his clients and his community with a high level of competency, a listening ear, high integrity, and a strong work ethic.
940-536-3478 | Jay@realtorjayjohnson.com 
KEREN CLUBB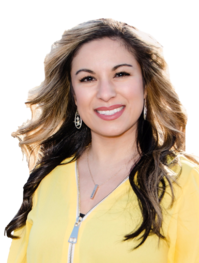 A bilingual Texas native, Keren loves all things Southern: BBQ, cowgirl boots, handwritten notes, and southern hospitality (especially if it includes a margarita and dinner on a patio). For Keren, Texas means home. She loves helping others find their perfect place in this great city. Whether it's helping a company relocate their employees, helping a family find the perfect home, or helping single women find a place of their own, Keren is passionate about making her client's homeownership dreams a reality. With over 15 years of experience in helping clients. Keren is skilled in anticipating and accommodating client needs. Keren is a family oriented woman willing to prove her integrity, energy, hard work, and service in every aspect of your real estate transaction.
512-300-9123 | kc@keren.homes
CASSIE BRACKEEN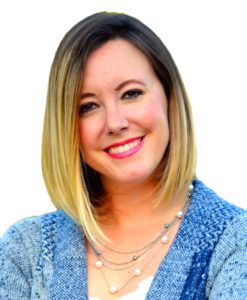 As a native Texan, I believe in providing outstanding customer service, always putting client's needs first and forming relationships in the process. No matter what your real estate need is, I am here for you!
940-231-0121 | Cassie@RepeatRE.com
ROWAIDA PAIGE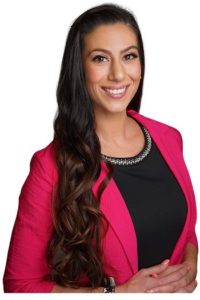 Real Estate is my passion, and I strive to meet the needs of each one of my clients. Being present is one of the most important things to me, which is why I make myself available to my clients whenever they need me. I am a very passionate Realtor who represents her clients to the fullest. I have always taken pride in the fact that I am loyal, ethical and do not hesitate to go the extra mile. I would say my expertise is marketing properties so that my listings have the maximum exposure so that they will sell faster. I am also a strong negotiator and know that the relationship with clients, colleagues, and customers does not end at the closing table. I have built a career out of HARD work and determination to make each transaction go as smooth as possible.
CHAD KOBUCK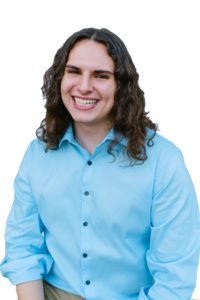 Chad was born and raised here in the heart of Texas. He currently resides in Corinth while pursuing his education at the University of North Texas. Chad has been around the business for multiple years and is ready to help you find your next home. He is excited to make new relationships and use his expertise to assist you in finding the right home.
 940-999-0482 | Chad@repeatre.com
JASON LABRUM  – Multi-Million Dollar Producer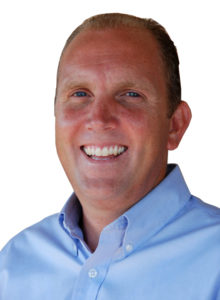 940-367-2773 | LincHomes@gmail.com
GREG KOHN

I am a retired firefighter that has lived in the North Texas area my entire life. I grew up learning building construction from my father, who was also a firefighter. Both of those professions have given me the foundation of public service. I was a firefighter for 29 years, with 26 of those for the City of Lewisville. I retired in 2017 to pursue a Master's degree from Texas A&M University in Public Service and Administration. My wife Stacy and I currently reside in Highland Village and have been married for 31 years. We have two wonderful sons that both graduated from Texas A&M with degrees in Engineering. In the fire service I spent my time helping people on what was often their worst day, but with Real Estate I have the opportunity to help you on what should be one of your best days when purchasing your dream home.
817-308-8334 | Greg@repeatre.com
DEBI ROGERS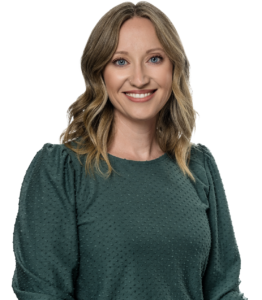 Debi has made her home in Denton for 21 years. She has a master's degree from the University of North Texas and her bachelor's in Latin American Studies from Texas A&M. As a leader in her campus-focused church over the last couple of decades, Debi's learned that meeting people where they are leads to authentic relationships. She's passionate about bringing those values to her buyer and seller clients in the city and area she knows and loves so well. Denton County's vibrant real estate market is best navigated by someone who understands it from the inside, with Debi's genuine "we're in it together" approach. Debi and her husband have been married for 21 years and enjoy their lively home, with five amazing daughters, two parakeets and one lovable labradoodle. She enjoys rock climbing, dancing, and is perpetually on the hunt for the area's tastiest eateries.
BRENDA LATHAM 

Brenda is a native Texan who grew up, married and raised a family in Lewisville. She now resides in Bartonville. Brenda is very involved in the community. Denton County has always been and will always be home. Brenda's career has been in Project Management for a global bank. Her interest in real estate began as a hobby, revitalizing homes in Lewisville and Flower Mound. Brenda is solutions oriented person and is eager to hear what your specific needs are and help you find the absolutely perfect property.
214-797-2593 | Brenda@RepeatRE.com
LINDSEY HARRY  
   
Lindsey.Harry@gmail.com 
VICKI SMITH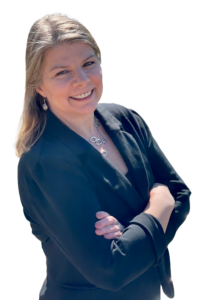 I was born in the US but grew up in Asia (Taiwan) in a large adventurous family. Fun fact…I also speak Chinese!  While in college I met my husband who happened to be a Texan and since 1989 have lived in the DFW area. Currently residing in Corinth. I have raised my three now adult children locally while serving and working in the community as a nurse. Nursing has been a calling and a joy and real estate is a natural transition to serve others locally realizing that people need a home which meets their many needs. It's easy to feel lost in the system and my goal has always been to connect with each person individually and treat them as I want to be treated. While my kids were little my creativity needed an outlet and as an avid DIY and design enthusiast! I had a window treatment and soft furnishings business for 12 years which I ran in addition to nursing! I've always loved being able to help people solve their design dilemmas. My years in healthcare taught me the importance of human connection while multitasking in a high stress environment and those skills are  essential to real estate!  I'd love to help you find a home for you and your family which meets and exceeds your needs! Vital signs are a starting point for physical assessment…and Vicki is vital to meeting your real estate needs!
   214-440-9342 | Vicki@Repeatre.com
SCOT SEBENIECHER – Realtor & Appraiser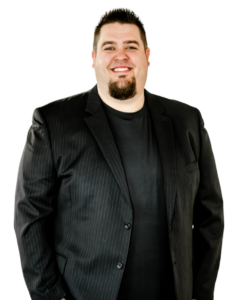 A graduate from the University of North Texas (Real Estate), Scot has been in the DFW Metroplex since 1993.  In addition to being a Realtor, Scot is a Certified Residential Appraiser.  Scot is part of a small family appraisal firm that has been serving the DFW Metroplex for over 30 years.  Scot currently resides in Frisco with his wife of over 10 years (Kacey), twin children (Leah/Luke), and 2 doodles. Involved in Real Estate from an early age, Scot plans to continue to grow his professional career in the DFW Metroplex for many years to come.
972-345-3201 | Scot@repeatre.com
JULIA RUST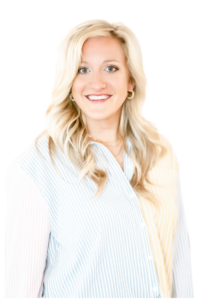 With a Farm and Ranch background, Julia is a true Native Texan and a Graduate of West Texas A&M University. Raised in a small town with a full knowledge for the DFW area.
Julia knows the importance on making decisions based on what's best for you, your family and your farming and ranching needs. Julia also knows the importance of attention to detail, with an eye for a Southern Charm feel or a Luxurious escape.
Sales is not something that is new to her. Holding many different sales positions she knows the importance of communication, execution, and building person and professional relationships.
Julia lives with her husband Will who is a Firefighter with the City of Lewisville and their daughter Nora on a ranch in North Texas.
Julia looks forward to the future with a positive mindset and success while working together to find your forever home, investment, or starter home!
940-284-8896 | Julia@repeatre.com