SELL YOUR HOME WITH REPEAT REALTY
---
Curious about how much your home would sell for in today's market? Please complete the form below and we would be happy to send you a free, no-obligation Home Evaluation.
---

Sorry we are experiencing system issues. Please try again.

SELECTING THE RIGHT AGENT
---
There's no doubt about it. Your real estate agent has a huge impact on whether or not your home
sells quickly, how much you get for your property, and your experience throughout the process.
We will start by meeting you at your home where we can explain how we work with clients, and give you an initial idea of what to expect in terms of selling price and timing. This meeting will give us an opportunity to get to know each other; for our team to explain our skills and experience; and for you to ask questions and see if there is a good fit.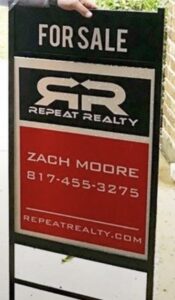 In the meantime, here are a few highlights of what to expect from us as your real estate team:
We listen carefully to your needs and goals, and keep those top-of-mind throughout the process.
We're accessible. We're never more than a phone call or email away when you have questions or concerns.
We provide you with practical suggestions on how to prepare your home so that it impresses and excites buyers.
We recommend a listing price that's the highest possible, without discouraging buyers.
We prepare a game plan to promote your property to qualified buyers to ensure it sells.
We prepare the promotional materials, including pictures and property description.
We create excitement in the marketplace about your listing. We tell our other private clients about it. We spread the word to other agents.
We work with you to schedule showings and open houses, with as little inconvenience to you as possible.
When someone makes an offer on your property, we skillfully negotiate so that you get the best price and terms.
We take care of the dozens and dozens of details involved in selling a home, so you don't have to worry about them.
We help to ensure everything goes smoothly between signing the offer and closing the sale.
You want your house to sell quickly and for the highest price possible. You also want the process to be trouble-free. That's what we do for clients every day!
SETTING THE RIGHT PRICE
---
When you put your house on the market, chances are you're hoping the following will happen:
It will sell quickly.
You will get the highest price possible for your property.
The process will be smooth and trouble-free.
We're the experts at achieving just that for our clients.
We're proud to be the real estate team of choice for those who want a great experience selling their home. We take a "clients-first" approach, which means you'll be working with a team of professionals that truly listen to you, promotes your listing aggressively, and keeps working until your property is sold and closed.
Due to our extensive knowledge of the local market, we know how to showcase your home effectively. We know how to set the listing price, so you get the most for your property. We know how to attract many qualified buyers. We know how to get that SOLD sign on your front lawn, fast.
Throughout the process, we're with you every step of the way, making sure your questions are answered and that the entire experience is a positive one.
If you haven't sold a home before, keep in mind that we work on contingency. We only get paid when your home sells. So there's no risk.
YOUR PERSONAL CONSULTATION
---
To get started, we recommend scheduling a Personal Consultation with us. We'll visit your home, do an assessment of your property, answer your questions, and give you our professional opinion as to how much your home may sell for and how long that may take.
If you plan to purchase another home in the area, we can talk about that too. In fact, there are significant advantages to having us help you with both transactions.
This consultation gives us both the opportunity to get to know one another and to see if there's a good fit. You'll learn how we work, how we market and sell homes, and how we attend to our clients' needs.
HOW DO YOU DETERMINE YOUR ASKING PRICE?
---
You obviously want to sell your house for the highest possible price. You may even have a number in mind. But, how do you determine if that number is reasonable? You may be concerned that:
If you list your house too high, few buyers, if any, will see it.
If your price is too low, you could end up leaving thousands of dollars on the table.
Don't worry. We're experts at creating a pricing strategy that will pique the interest of qualified buyers – and set the stage to get you the highest sale price possible. We're also specialists in the local market. We know what properties like yours sell for, and can get yours sold at the high end of that range.
We begin by getting to know your property and all its desirable features. Then we make some calculations to determine its Current Market Value. That value is based, in large part, on what similar houses in the area have sold for recently.
Of course, buyers won't pay for the sentimental value you place on your house. But special features such as hardwood floors, a newly renovated kitchen or bathroom, or a beautiful backyard patio can have an impact on how quickly a property sells and for what price. We'll help you understand all the factors that go into setting the list price, and ensuring it is just right for the marketplace and your goals.
HOW DO YOU ATTRACT QUALIFIED BUYERS?
---
When you list your house, it must attract the attention of qualified buyers eager to get into a property like yours. Otherwise, your house may take longer to sell and you may not get the price you expected.
As experts in the local market, we can get the word out about your listing to all the right people. We know how to attract serious buyers – so a good offer comes in quickly.
To achieve that success, we'll implement the appropriate marketing plan. After all, there's more to selling a house than hammering a For Sale sign on the front lawn. We'll work closely with you to create a marketing plan which may include some or all of the following:
Taking pictures and gathering the details on your property;
Writing a compelling property profile and creating effective marketing materials;
Uploading your listing to MLS – the Multiple Listing Service that real estate agents and buyers use to search for properties;
Placing advertisements in print or on-line publications buyers use to shop for houses;
Showcasing your listing on my popular website;
Leveraging the internet and social media to promote your listing;
Scheduling and promoting an Open House to attract a multitude of buyers.
In addition, we meet with buyers regularly. In fact, the moment your house is listed we get in touch with everyone we know who is looking for a property like yours, and encourage them to schedule a viewing. We also tap into our network of other real estate agents so their clients know about your property as well.
Our job is to get the right buyers to see your house, fall in love with it, and make a good offer.
ENSURING VIEWINGS ARE SUCCESSFUL
---
Private viewings and open houses provide opportunities for buyers to view your property and get a sense of what it is like to live there. Ideally, you will want them to be impressed by what they see – and motivated to make an offer.
As your real estate team, we ensure we maximize the potential of every viewing and open house. To accomplish that, we advise you on how best to prepare your property, we market it to qualified buyers, and then, at viewings, draw their attention to the great qualities of your house.
When it comes to scheduling, we coordinate with you to select days and times that are as convenient as possible. Obviously, we encourage you to be as flexible as you can, as that will enable more buyers to see your property. Weekends, in particular, are popular for viewings.
Don't worry about all the details. We take care of all aspects of scheduling viewings, as well as planning and hosting open houses.
Although we do most of the work, there are a few things you can do to make viewings more successful:
Make sure your house is neat and clean.
Remove personal items such as family pictures. This makes it easier for buyers to imagine themselves living in the house.
Find a place to go, such as a park or shopping mall. Buyers are more comfortable if they can view the property without you there.
If possible, remove your pets. You can take them for a walk, or to a local pet sitting service or kennel.
Ensure the walkway leading up to your house is clear.
We realize viewings and open houses can be a little inconvenient. As your real estate team, we will do our best to minimize the disruptions. We will focus on bringing in serious buyers, rather than those who are merely curious. This speeds up the process and increases the likelihood of a buyer seeing your property, becoming interested, and making an offer.
To sell your house quickly, and for the highest price possible, it is crucial that viewings and opening houses are done right.
MAKING SURE YOUR MOVE GOES SMOOTHLY
---
There are few things we enjoy more than telling a client, "Your house is sold." That means we have found them a qualified buyer, got them the price they wanted, and negotiated a great deal.
That doesn't mean our work is finished. Far from it.
As your real estate team, we'll work closely with you to ensure the deal is finalized and that your move goes smoothly.
We'll take care of the details. For example, if there are any conditions on the offer to buy your property, such as "passing a home inspection", we'll coordinate with you and the seller's agent to ensure that the condition is satisfied and the deal closes.
We'll also be there for you, as your real estate experts, up to the day you move – and beyond. We provide you with the names of recommended lawyers, contractors, movers, etc. from our network of reputable professionals and companies. We'll also clearly explain what to expect leading up to closing day and give you advice as to how to prepare.
Our goal is simple: To make your house sale and move a positive experience.